Pro Golf Putting Green Reviews
Below you can compare our 3 biggest professional putting greens that are made with the "World's Best Putting Turf."
StarPro Greens' Master Putting Turf plays like a real golf green, because your ball rolls at the same 9-10 stimp speed as on a real grass green. Your golf practice is as real as it gets!
Your putting green comes with 5 golf cups of your choice shown below ~ either in-ground golf cups to install your green outdoors in your landscape, or our patented StarBall golf cups for patio or indoor practice. Each green is also available with our 1″ tall rough border grass, precut to fit your green, so you can practice chipping to the golf cup.
Why StarPro Greens Are Best!
Practicing on a StarPro Green is like playing on a country club grass green because of how our professional putting greens are made. Our Master Putting Turf lets your ball roll in any direction at a realistic 9-10 stimp speed. The putting turf surface is UV stabilized ¾" twisted nylon filaments, heat set, then sheared smooth to .56 inch. It has a 4-layer backing underneath: scrim fabric, natural rubber precoat, heavy action-back mesh and a natural rubber non-skid hex base. Our heavy backing lets our turf lay and play flat so your golf ball rolls like on a real grass green.  Walking on it even feels like a real golf green! Watch this video to learn more details…
Your putting green comes with 5 included golf cups, so you practice long and challenging hole to hole shots.
Play the following video to learn how to putt StarPro's 9-hole tournament play pattern on your green.
In Ground Golf Cups
For outdoor lawn installations, choose our in-ground regulation size golf cups.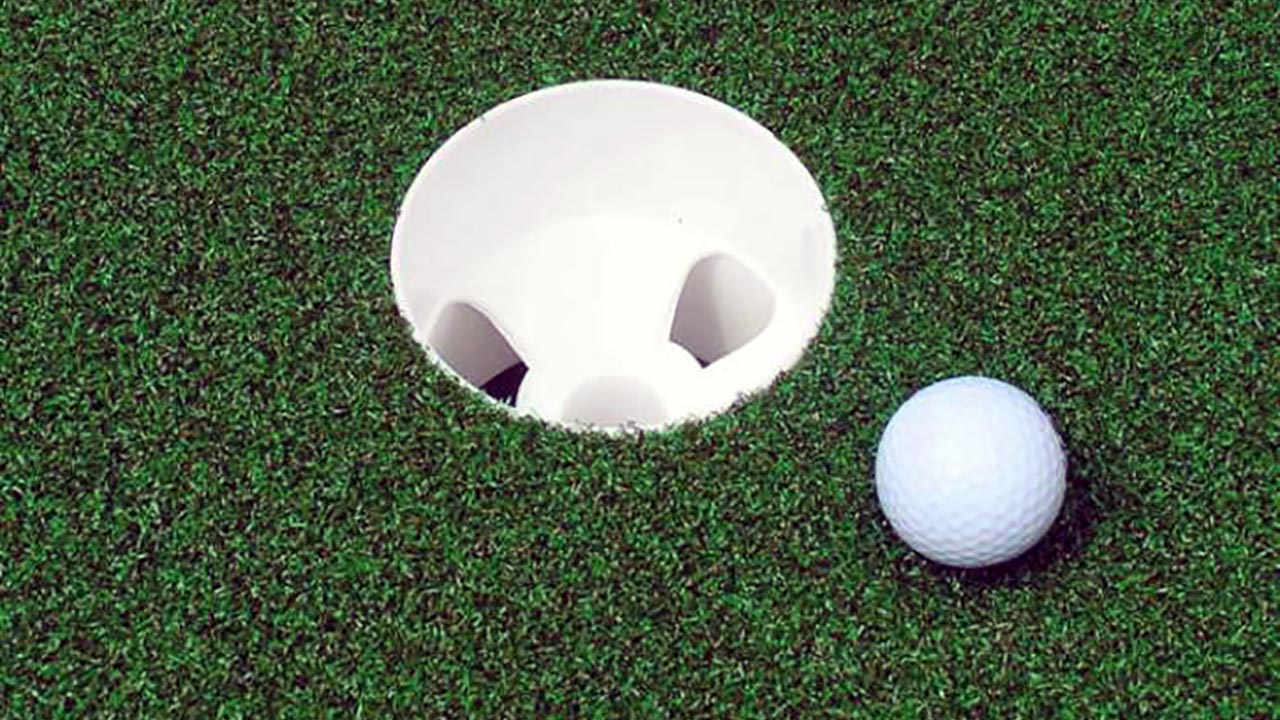 StarBall Golf Cups
For indoor or patio use, use our patented StarBall golf cups that stop the ball perfectly so you see if your shot was left, right, or dead center. StarBall eliminates the need for a deep cup, so you easily lay your green flat on your rec room floor or patio, unlike other practice greens that have unrealistic, cumbersome and costly ramps, platforms or thick foam to facilitate a hole. Watch this video to see how it works!